COVID update: I'm fully vaccinated. To meet me in person please provide a proof of vaccination (QR code) that is valid within Germany, and your ID.
In addition to that we'll both take a rapid test at the beginning of our preliminary talk and wear medical masks until we have the test result. As an alternative you can also provide an official rapid or PCR test result of the current day.
In case you or someone close to you develops symptoms or has a positive test result before or shortly after our meeting, please contact me ASAP. I'll guarantee to do the same for you.
Please let me know with your booking request that you agree to those precautions. Thank you!
Booking
You'd like to meet me?
I enjoy reading about your fantasies so I can make all necessary preparations and get into the right mood for our scene.
The minimum booking duration is two hours. I host sessions at my discreet private residence in Hamburg city centre. Please note that I'll be able to accommodate you by appointment only, even if you know my address from previous visists. I'm also happy to meet you in your hotel room within the Hamburg metro area.
Please contact me at least 48 hours in advance.
After that I'll require two confirmation e-mails or a deposit. For sessions before noon or after 6pm, for new clients, and for any outcalls a deposit is always necessary.
This is my up-to-date roster. You can meet me on all days marked accordingly. On other days I'm either already booked or not available at all. My regular hours are noon to 6pm. Occasionally I can make morning and evening sessions happen, in that case special rates apply.
Seeing me on weekends unfortunately isn't possible without exception.
At the moment I don't plan longer than three to four weeks in advance and update my calendar accordingly.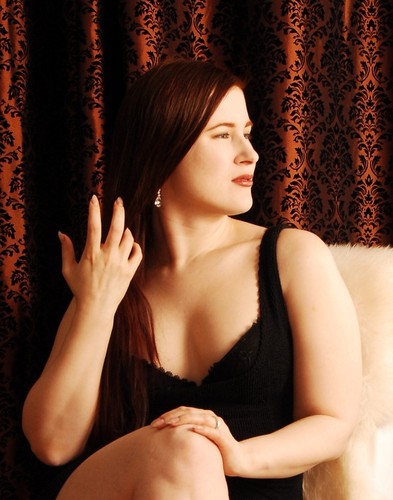 Please schedule some extra time in addition to the duration of your booking because don't usually play by stop watch – in case you need to leave at a certain time please let me know before we start our scene so I can release you accordingly.
I also enjoy subtle public play, fetish shopping, escorting you to functions, romantic dinner dates and hotel sessions (see Outcalls for details). I love preparation and anticipation, so contacting me sooner rather than later always works best for me!
For phone and cam sessions (including hypnosis), e-mail training or long distance conversation that exceeds planning your concrete visit please contact me with your needs.
---